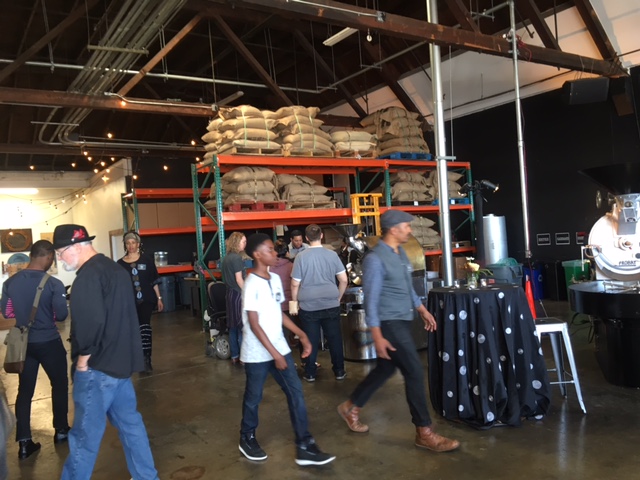 Red Bay Coffee is now open for business in Oakland, CA.
During a few days of activities consisting of conversations about their coffee and opening night party with DJ'S, it is now official Oakland!
Red Bay Coffee's array of events showed how coffee can really attract beautiful people.
Their slogan, "beautiful coffee to the people," was just that
In addition to new warehouse space in the Fruitvale, you can also enjoy Red Bay coffee in the refurbished shipping container next to Impact Hub.
For more information visit: http://redbaycoffee.com